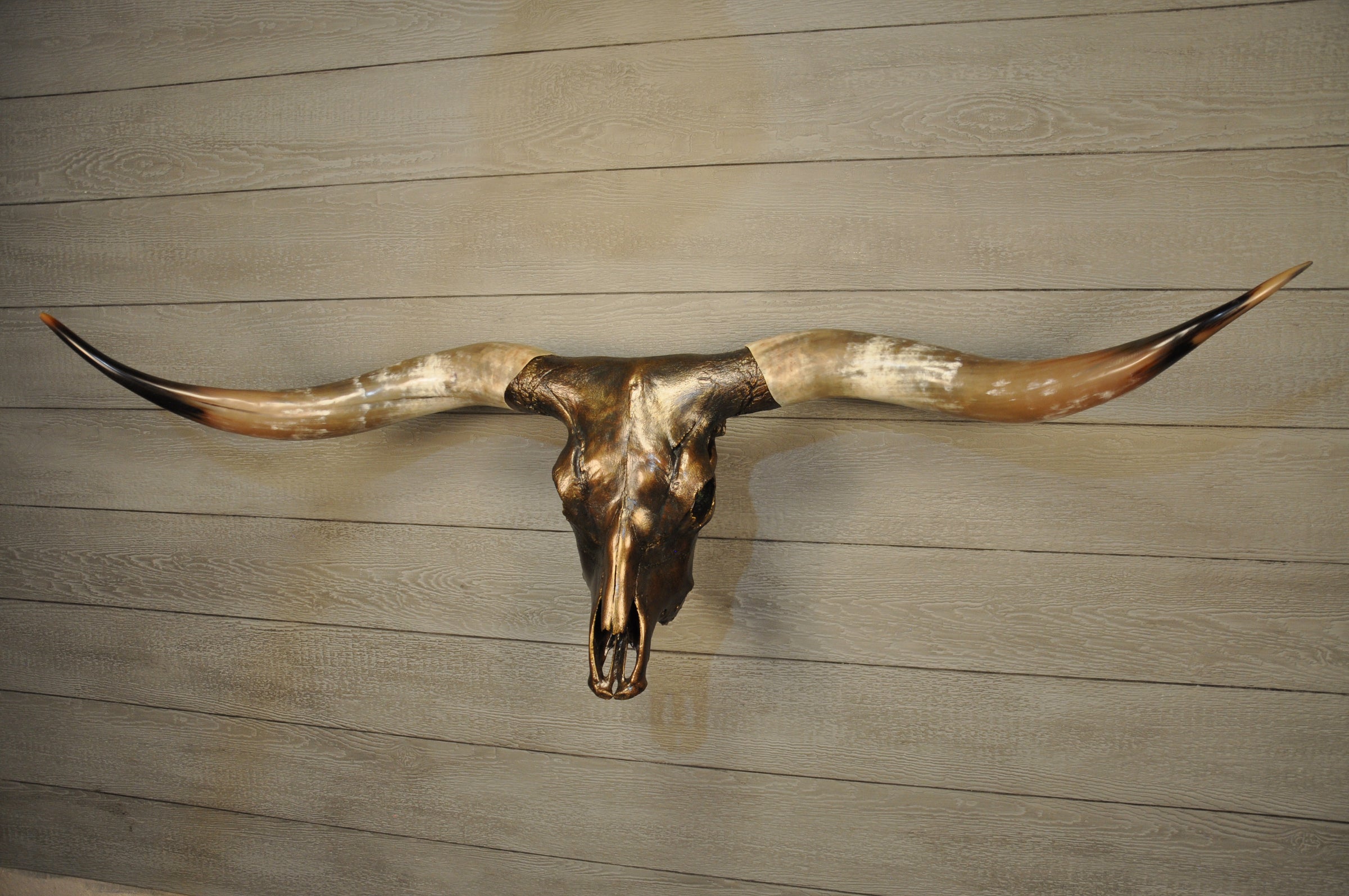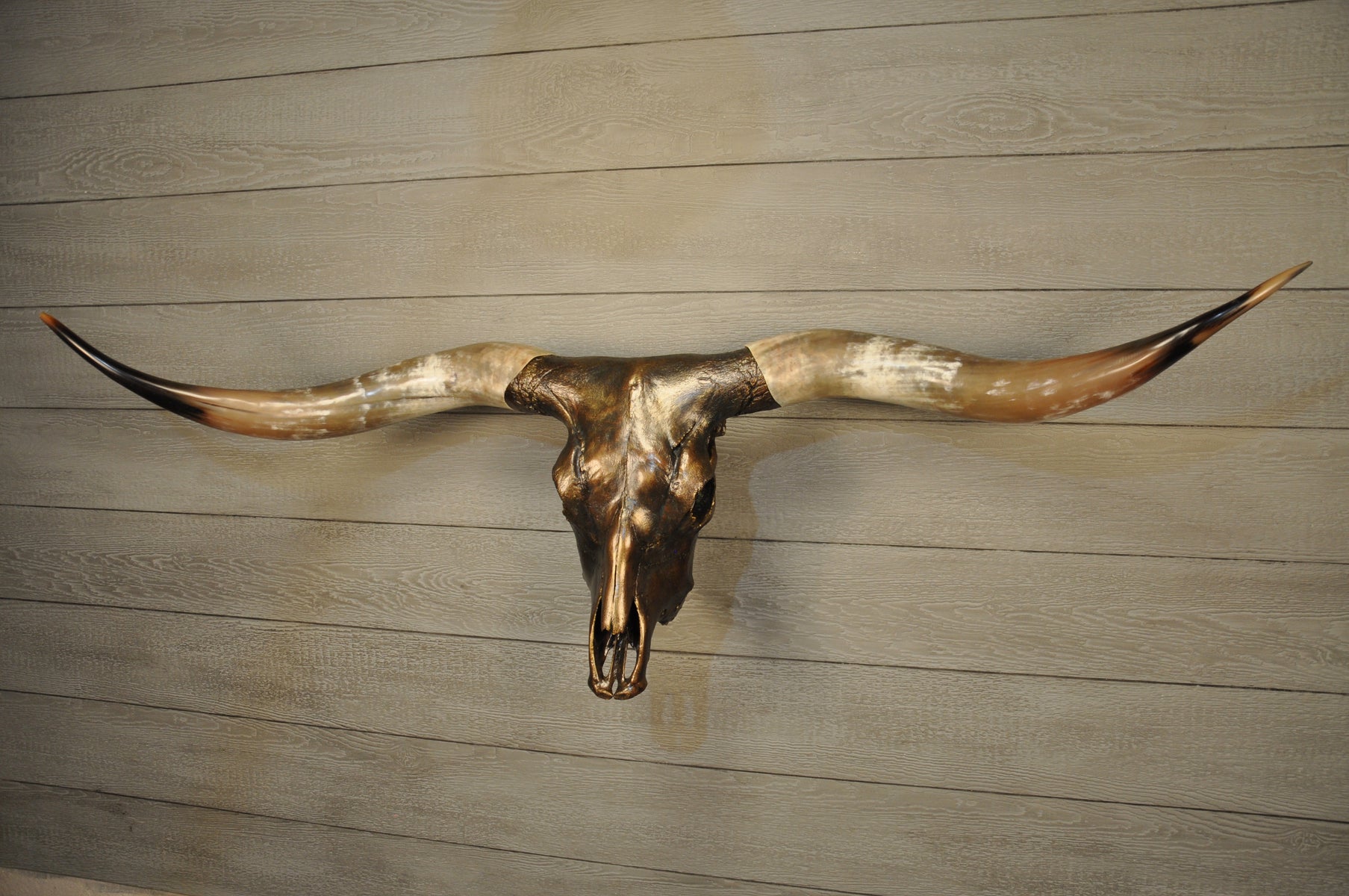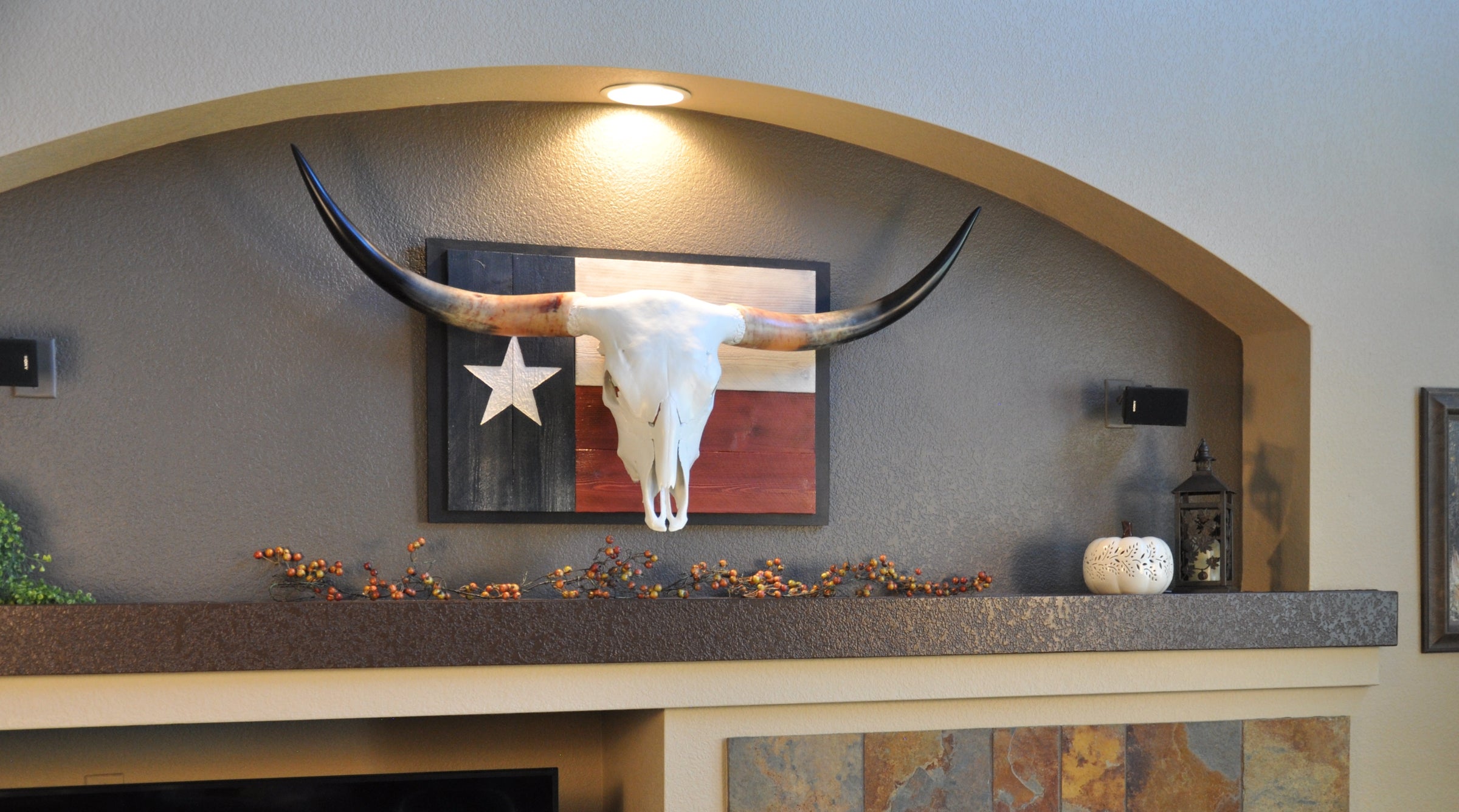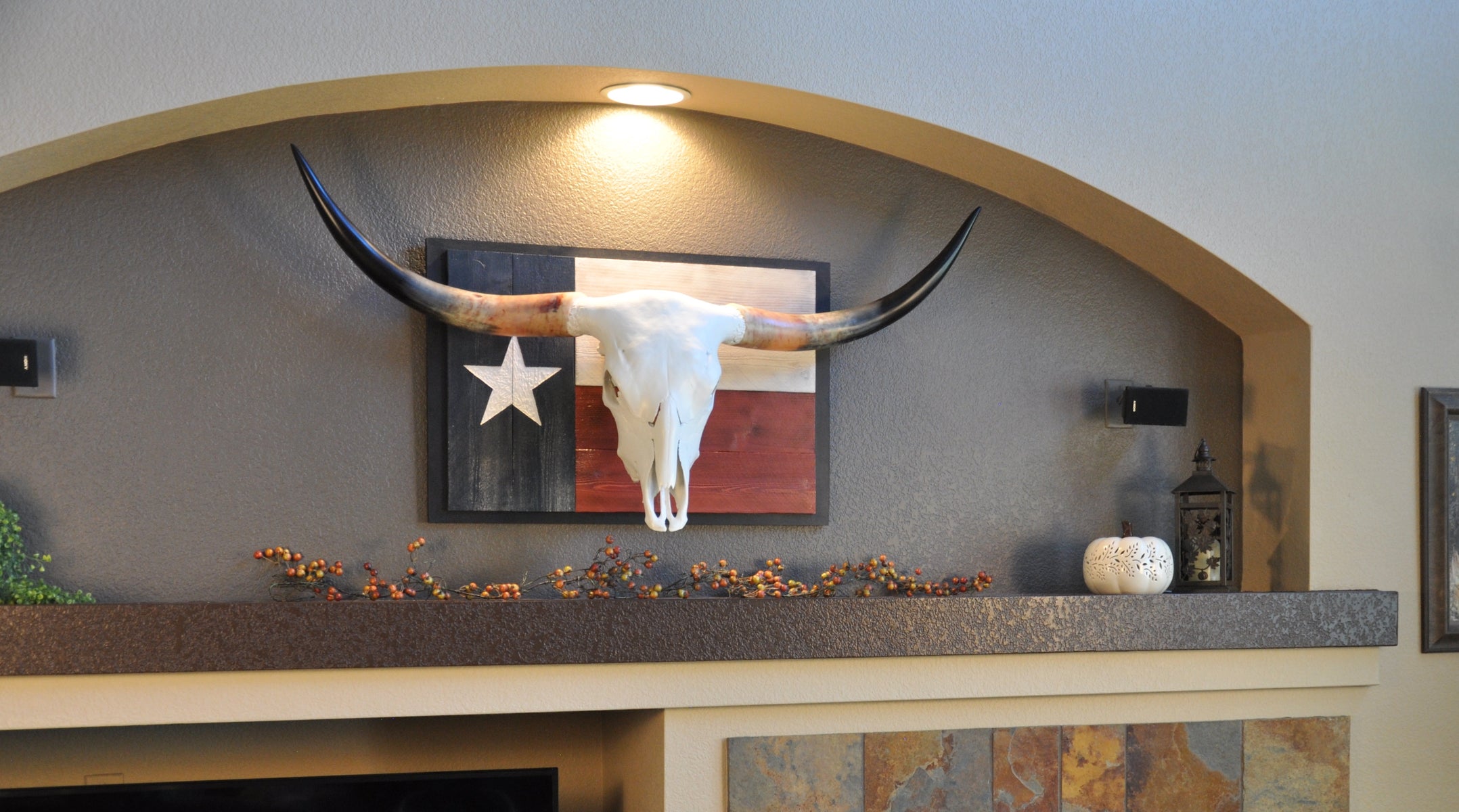 Create Custom Artwork for your Space!
Let us create the perfect piece for your home, office or ranch
Welcome to Longhorn Custom Skulls!
Featuring authentic skulls, horns, and antlers that are thoughtfully hand-finished with care and craftsmanship. Each custom piece is truly unique and turns out to be creative work of art that will last a lifetime! Texas Longhorn artwork is our specialty, and our longhorn pieces are sourced from amazing ranches and ranching families from across the United States. We create custom skull artwork that is a reflection of your home, your ranch, and your unique personality.